Who Makes Natural Balance?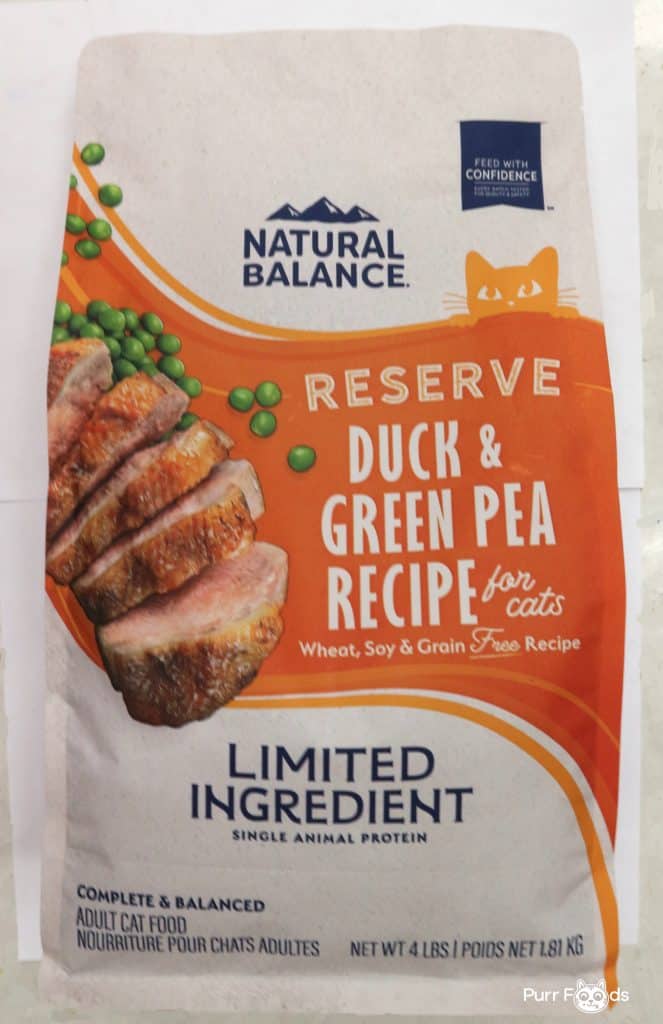 Natural Balance was a boutique brand started by the actor Dick Van Patten in 1989. In 2013, the company was sold to Del Monte (maker of foods such as Meow Mix). In 2015, the JM Smucker Company purchased Natural Balance (along with other Big Heart pet food brands) from Del Monte. Currently the food is made in company owned facilities as well as outsourced to other manufacturers. It appears the brand operates semi-independently of Smucker as they maintain their own customer support, sales and headquarters.
Company Know How
According to communications with the company, Smucker employs multiple full-time animal nutrition professionals as well as a full-time veterinary nutritionist. Considering that they also manufacture at least a portion of their own foods, Natural Balance has access to a large knowledge base on manufacturing safety and quality.
Company Values
JM Smucker is a publicly traded company which is still primarily controlled by the Smucker family members. The company only entered into pet food in 2015 with its purchase of Big Heart Pet Brands, which includes Natural Balance. The decision was purely a financial one as pet food is a growth industry. However, their market strategy is to bite at the heels of huge pet food companies such as Nestlé Purina and Mars Petcare, rather than truly focus on making a good product. As far as marketing, Natural Balance and Rachel Ray's Nutrish are considered the top-line products of JM Smucker's pet food portfolio.
Production
Before the 2013 purchase by Del Monte, Natural Balance was copacked by Diamond pet foods for dry foods and American Nutrition for canned foods. Since 2013, a small portion of manufacturing has been moved to parent company-owned facilities. Natural Balance does readily admit that they still use co-packing facilities and will actually disclose the name and location of who they use if you call and ask about specific products. Many Limited ingredient dry food types are made in JM Smucker owned plants in Kansas and Pennsylvania. They still have a significant amount of canned food production outsourced to American Nutrition in Utah and shredded cat food is made at co-packing facilities in Thailand.
JM Smucker purchased Ainsworth Pet Nutrition in 2018 (makers of Rachel Ray's Nutrish and many other brands). At the time of this purchase, JM Smucker already had 5 manufacturing locations for pet food and added a Meadville PA facility and a Frontenac KS facility to their portfolio to this purchase.
Natural Balance states that all of their products are made in the United States, Canada, and Thailand. It is extremely common for wet cat foods to be made in Thailand and the country has a good track record of safety and quality in pet food manufacturing. Wet cat food manufacturing in Thailand grew out of the tuna canning industry for human consumption and is considered as safe as manufacturing in the United States.
Natural Balance (and Parent Company) Pet Food Recalls Since 2008
Our research indicates that since Natural Balance was sold in 2013 the brand has not had any recalls. However, the parent company, JM Smucker, has had several serious pet food recalls in the last few years.
| Date | Brand | Manufacturer | Reason | Who Discovered? | Injury or Illness? |
| --- | --- | --- | --- | --- | --- |
| June 2010 | Natural Balance Dry Dog Food | Diamond? | Salmonella | FDA | None Reported |
| May. 2012 | Natural Balance Dry Dog Food | Diamond (Gaston, SC) | Potential Salmonella | Diamond and FDA | None Reported |
| Jan. 2017 | 9Lives, Everpet and Special Kitty Canned Cat Foods | In-House? | Low Vitamin B1 | JM Smucker | None Reported |
| Feb. 2018 | Skippy Premium, Ol' Roy, Gravy Train, Kibbles N Bits Canned Dog Foods | In-House? | Pentobarbital | Independent Watchdog Groups | Likely |
| Mar. 2018 | Milo's Kitchen Dog Treats | Utah (Likely American Nutrition) | Elevated Beef Thyroid Hormone | Consumers | More than 3 Reported |
| Dec. 2018 | 9Lives Canned Cat Food | In-House? | Low Vitamin B1 | JM Smucker | None Reported |
| Dec. 2019 | Special Kitty Canned Cat Food | In-House? | Likely Pentobarbital | JM Smucker | Yes |
Quality
Under the ownership of JM Smucker Natural Balance has not had any recalls. However, the company as a whole appears to have poor quality control standards. Recalls by JM Smucker have been for extremely serious issues, such as the euthanasia drug pentobarbital found in the food. The fact that Natural Balance has not been recalled seems to be related to luck and higher quality ingredients. Pentobarbital contamination typically occurs in meat meals, or meat by-product meals, which Natural Balance does not use.
On Natural Balance's website they make a big deal about "buy with confidence." You can enter your exact lot of cat or dog food into the website and see test results for nine different toxins. However, the nine contaminates that are tested for are all extremely routine tests that nearly every pet food made in the US is already tested for. There are no additional screenings that a customer can view, such as for pentobarbital, heavy metals or vitamin content. In reality being able to look up the results online is somewhat of a gimmick.
Clean Label Project
The Clean Label Project does offer independent tests for contaminants such as heavy metals, pesticides, BPA and pentobarbital. Although they did not test Natural Balance for the euthanasia drug pentobarbital, over 20 Natural Balance foods were tested for heavy metals, pesticides and BPA. Scores ranged from 1 to 5 out of 5 stars, with most foods receiving 3 to 5 stars. A single cat food was rated with one star, Salmon and Pea wet cat food in the pate texture. Considering the issues surrounding seafood and heavy metals, it is very common for fish cat foods to score low on the clean label project. Overall Natural Balance had decent scores but they could have been better. Chicken and Liver paté wet cat food scored 5/5 stars.
Transparency
Natural Balance has excellent customer support, with certified veterinary technicians promptly responding to inquiries. They were able to give specific information on copper content of their foods, including the expected range. Despite the company's extremely complex manufacturing network, if you call Natural Balance they will happily inform you which products are made at facilities and what co-packers they use. This is nearly unheard of in the pet food industry, especially for a brand as big as Natural Balance. Their customer service is some of the best we have found.
JM Smucker on the other hand has a major lack of transparency in regards to their pet foods. In December 2019, they recalled several products and refused to disclose the specific reason, despite death being a possible side effect of the contamination issue. It is truly a shame that Natural Balance exists within this company culture as it is unclear how forthcoming Natural Balance would be in the case of a recall.
Natural Balance's Score Card
What Foods Does Natural Balance Make?
Natural Balance offers both wet and dry cat food. They are best known for offering a variety of Limited Ingredient Diets, geared towards pets with food allergies and sensitivities. All-together there are over 50 varieties of Natural Balance cat food.
Natural Balance Wet Food Offerings
Flavor and Texture Variety
Flavor and
Texture Variety
A
For wet food Natural Balance offers canned paté as well as shredded cups and pouches. They have a huge variety of protein sources. Specialty formulas include limited ingredient diets and indoor diets.
Limited Ingredient Wet Diets:
Chicken & Green Pea Formula
Duck & Green Pea Formula
Venison & Green Pea Formula
Salmon & Green Pea Formula
Tuna & Pumpkin Flaked Cup
Chicken & Pumpkin Shreds Cup
High Protein Chicken in Broth Pouch
High Protein Tuna in Broth Pouch
High Protein Whitefish in Broth Pouch
Indoor Turkey & Turkey Liver Formula
Indoor Salmon & Chickpea Formula
Canned Paté Foods:
Chicken & Liver Pate
Indoor Chicken Formula
Turkey & Giblets Formula
Ultra Reduced Calorie Chicken, Salmon & Duck
Ultra Chicken, Salmon & Duck Formula
Ultra Kitten Formula Chicken, Salmon & Duck
Ocean Fish Formula
Salmon Formula
Tuna & Shrimp Formula
Platefulls Pouches:
Chicken & Pumpkin Formula
Chicken & Giblets Formula
Turkey, Chicken & Duck Formula
Salmon, Tuna & Crab Formula
Chicken & Salmon Formula
Tuna & Beef Formula
Cod, Chicken Sole & Shrimp
Indoor Formula Duck, Chicken & Pumpkin
Indoor Formula Turkey & Duck Formula
Indoor Formula Salmon, Tuna, Chicken & Shrimp
Indoor Formula Chicken & Chicken Liver
Indoor Formula Mackerel & Sardine
Indoor Formula Turkey, Salmon & Chicken
Delectable Delights Cups:
Catatouille Stew
O'Fishally Scampi Stew
Sea Brulee Stew
Purrrfect Paella Stew
Life's a Beach Paté
Land 'n Sea Cats-serole Paté
Natural Balance Wet Cat Food Nutrition Review
One of the top selling Natural Balance wet foods is Chicken & Liver Paté Formula, which we have reviewed below. We have chosen to give this food a closer look to better understand the nutritional value of Natural Balance wet cat foods.
Ingredients
Chicken, Chicken Broth, Chicken Liver (very meaty!)
Given that the first three ingredients are a type of chicken, this food has a high overall meat content. These ingredients give a strong start to this cat food.
Unlike dry food, carbohydrate rich sources do not need to be added to wet food. Although brown rice does have benefits in providing fiber, it is mostly a low cost way to fill up this food. Keep in mind though that this food is primarily chicken and brown rice is a secondary ingredient.
In canned cat food, "Natural Flavor" usually refers to the juices from cooking the meat. However, this ingredient could be just about anything that is naturally derived.
Dried Egg Product (texture and nutrition)
Egg product both adds animal protein and creates a good texture for the canned cat food.
Carrots can provide a good source of both soluble and insoluble fiber in cat food as well as natural vitamins.
Vitamins and Minerals (high quality)
Vitamin mix, Choline Chloride, Potassium Chloride, Salt, Mineral mix and Dicalcium Phosphate make up the added vitamins and minerals to this food. The mineral mixes include chelated minerals such as zinc proteinate. Chelated minerals are better absorbed by the body and are a higher-end source of minerals for pet food.
Guar Gum, Carrageenan (texture and fiber)
These ingredients are natural texture enhancers of cat food. Guar gum comes from a bean while carrageenan comes from a seaweed. They help hold the paté texture while adding some soluble fiber to the food as well.
The canning process can destroy natural taurine found in meat. Thus, almost all canned cat foods require taurine to be added to make sure that there is enough.
Menhaden Oil (provides omega-3s)
Fish oil is an essential ingredient in cat food for an omega-3 fatty acid source. Specifically EPA and DHA, which unlike humans, cats cannot make from the plant source of omega-3, ALA.
Cranberries (urinary health)
This ingredient can help prevent urinary tract infections, which are extremely common in cats.
Rosemary Extract (antioxidant)
This natural antioxidant has a bad reputation due to frequent confusion with rosemary oil. Rosemary extract is considered a safe and natural way to help keep cat food fresh.
Nutrients
Protein, Fat, Carbohydrates
On a dry matter basis this food is 41% protein, 27% fat and 11% carbohydrates. This shows that there is a significant amount of meat in this food and that brown rice is more of a minor ingredient. Overall we have found that Natural Balance wet foods range from 5% to 22% carbohydrate content on a dry matter basis. Natural Balance foods with lower carbohydrate content don't necessarily have more meat, but typically replace the rice for peas, which have a lower carbohydrate content.
Phosphorus is a critical nutrient in cat foods because of how common kidney disease is in our felines. 60% of cats over the age of 10 have kidney disease. This formula has 1.15% phosphorus on a dry matter basis. This is a reasonable level of phosphorus for a cat food.
Overall Natural Balance's wet cat foods range from 1% to 2% phosphorus on a dry matter basis. This is well controlled across varieties of cat foods and should be safe for healthy cats of all ages.
Cats need EPA and DHA omega-3s but there is no legal requirement to include these nutrients in adult cat food. If the omega-3 content is not listed in the guaranteed analysis, it is important to see fish oil in the ingredients list. This food does not list the omega-3 or omega-6 fatty acid content, but fish oil has been included in the ingredients.
Natural Balance Dry Food Offerings
Flavor and Texture Variety
Flavor and
Texture Variety
B+
There are a wide variety of proteins and lifestyle formulations available.
Limited Ingredient Diets:
Green Pea & Duck Formula
Green Pea & Salmon Formula
Green Pea & Chicken Formula
Indoor Turkey & Chickpea Formula
Green Pea & Venison Formula
Indoor Salmon & Chickpea Formula
High Protein Chicken Formula
High Protein Tuna Formula
High Protein Salmon Formula
Other Dry Foods:
Original Ultra Chicken Meal & Salmon Meal Formula
Fat Cats with Chicken Meal, Salmon Mea, Garbanzo Beans, Peas & Oatmeal
Indoor Ultra Chicken Meal & Salmon Meal Formula
Original Ultra Kitten Formula
Original Ultra Reduced Calorie Formula
Natural Balance Dry Cat Food Nutrition Review
One of the top-selling foods is Limited Ingredient Green Pea & Duck Formula. We have chosen this food to review as a representative of Natural Balance dry foods to help understand the nutrition behind this company's formulations. We also chose this food to learn a little bit more about what does into formulating a Limited Ingredient food.
Ingredients
Green Peas (Low Allergen Carbohydrate Source)
Every dry pet food has to include a carbohydrate source in order for the kibbles to maintain a structure. Historically peas have been a less common choice so cats are less likely to be allergic to them. This is why peas have been used in this limited ingredient diet. The fact that peas are the first ingredient indicates that they are in a high amount in this food.
Like peas, duck is a less common ingredient in cat food. Therefore, duck has been chosen as the protein for this food to help eliminate food allergies and sensitivities. It is important to note that Natural Balance likely could have manipulated the ingredient list in such a way to make duck appear as the first ingredient. However, it shows integrity that they did not mislead consumers by splitting ingredients and listing peas as several types of peas.
Pea Protein (cost savings)
Pea protein is a much cheaper ingredient than duck. The amino acid composition of pea protein is less usable for cats to build muscle and repair the body. A large amount of pea protein will likely be burned for energy. This can add some stress to the kidneys and liver in less healthy cats.
Canola Oil (controversial fat source)
Canola oil was developed in the 1980 by breeding rapeseeds to have a specific fatty acid composition. This oil is commonly used in limited ingredient diets because it is highly unlikely to cause any food sensitivities or allergies. It would be better to see a higher amount of animal fat in this food, such as duck fat rather than vegetable oils. The long term health effects of canola oil in cats are not well understood.
In cat food, natural flavor is typically juices from cooking down the meat ingredients. However, this ingredient could be any number of naturally derived flavors. It is somewhat odd to see natural flavors listed in a limited ingredient diet, as the purpose of the diet is to eliminate and rule out potential allergens.
Salmon Oil (provides omega-3s)
This food both lists the omega-3 content and has a fish oil ingredient. This indicates that a significant portion of the omega-3 content is the EPA and DHA form that cats require.Theoretically, salmon oil should be highly refined enough that any potential allergy causing salmon proteins have been removed. Salmon oil should not cause concern for fish allergies in a high-quality limited ingredient diet such as this one. Having high levels of omega-3s is more important than avoiding fish oil in almost all cases of allergies and food sensitivities.
Flaxseed (fiber and omega-3)
Flaxseed is a common source of the vegetable based omega-3 ALA fatty acid. Cats cannot convert ALA into EPA and DHA fatty acids, but there are nutritional benefits to ALA as well. Flaxseed is a good source of both soluble and insoluble fiber too.
Vitamins and Minerals (high quality)
Salt, Choline Chloride, Mineral mix and Vitamin mix make up the vitamin and mineral ingredients in this food. In the mineral mix, many minerals are in the highly digestible and prefered "proteinate" form.
DL-Methionine, Taurine (red flag for low meat content)
These two nutrients are naturally found in meat. In dry cat food, the processing does not remove much taurine. Taurine only needs to be added back in the food if the meat content is low or for an abundance of caution. DL-Methionine helps maintain optimal urine pH and this ingredient indicates that the food formulation has been researched and tested in real cats. However, the fact that DL-Methionine needed to be added indicates low overall meat content.
Mixed Tocopherols (Vitamin E Source)
This ingredient is a natural source of vitamin E derived from plants. It also works as a food preservative/antioxidant. Only a portion of mixed tocopherols actually act as vitamin E in the body, while the rest offer a healthy way to keep cat food fresh.
Rosemary Extract, Green Tea Extract, Spearmint Extract
These are antioxidant rich extracts that help flavor the cat food as well as keep it fresh. Much information online confuses extracts and essentials oils. Almost all essential oils are dangerous to cats, while extracts provide natural antioxidants and even health benefits.
Nutrients
Calories, Protein Carbohydrate and Fat
This food is relatively high in calories at 410 kcal/cup. On a dry matter basis it contains 33% protein, 13% fat and 39% carbohydrates. For a dry kibble, this food has mid to high levels of carbohydrates. This food is not ideal for overweight cats and could even promote diabetes.
Peas are a significant protein source in this food, so 33% protein on a dry matter basis indicates that there is a relatively low level of meat in this food. Pea protein is even used in Natural Balance's "high protein" dry cat foods. The chicken high protein formula contains 41% dry matter protein, but a significant portion of that protein is pea protein. Additionally, the "high protein" formulation still contains 30% carbohydrates on a dry matter basis.
The dry matter phosphorus content of this food is 1.4% and this level of phosphorus appears to be relatively consistent across varieties of Natural Balance dry cat food, with values ranging from 1.0% to 1.5%. Considering the reduced water consumption that goes with eating a dry diet, we aim for dry foods with less than 1% phosphorus on a dry matter basis. 1.4% is not terribly high but owners may want to consider a different for food cats over the age of 7.
This food has an omega-3 to omega-6 ratio of 1:3. This is an extremely good level of omega-3 fatty acids, and is especially beneficial for cats with allergies. We also know that this food has the vital EPA and DHA omega-3s because of the inclusion of salmon oil in the ingredients.
Natural Balance does a good job on omega-3 content across the board, with most foods having at least a 1:6 omega-3 to omega-6 ratio.