Who Makes Blue Buffalo?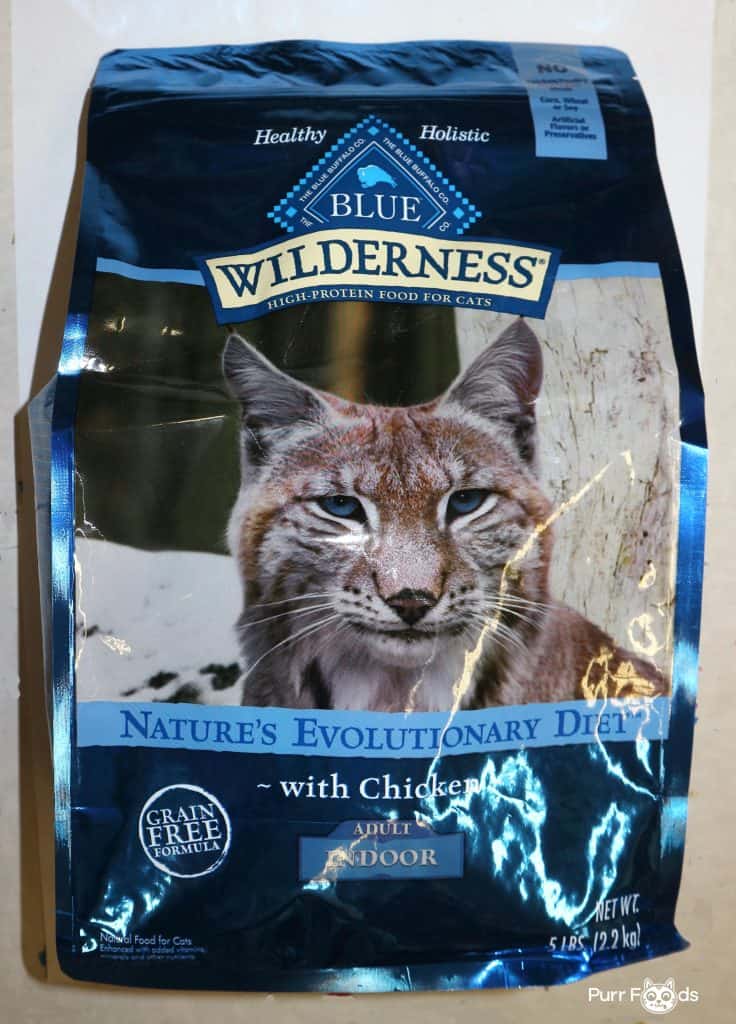 Blue Buffalo was founded in 2002 and named after the founder's Airedale Terrier Blue. After quickly building a large company and becoming publicly traded in 2015, General Mills purchased Blue Buffalo in April 2018. The founder Billy Bishop is still closely involved in the company. Blue Buffalo is the only pet food made by General Mills.
About Blue Buffalo
Company Know How
Blue Buffalo has PhD animal nutritionists as well as veterinarians on staff. Blue Buffalo offers prescription veterinary diets, indicating that they have a credentialed team who understands animal nutrition. They also own some of their own production facilities, meaning they have a production knowledge base as well.
Company Values
General Mills is a large publicly traded corporation that likely purchased Blue Buffalo simply because it was a well-performing company in a high growth industry. Blue Buffalo has had 13 lawsuits since 2010, mostly relating to deceptive marketing.
Blue Buffalo has mostly grown through aggressive marketing strategies, described in their own LinkedIn page. The company both advertises on television and has over 1500 in-store representatives to promote their food. Despite starting as a family company with a mission to make better dog food, Blue Buffalo currently values growth and marketing above all else.
Production
All of Blue Buffalo's pet foods are made in the United States. Production is done with a mix of company-owned facilities and co-packing facilities. They are rapidly expanding their in-house production capacity with opening a plant in Joplin MO in 2014 and a plant in Richmond IN in 2019.
Blue Buffalo's co-packing manufacturers include CJ Foods, Tuffy's Pet Foods, ProPet and Simmons pet food. Previously, Ainsworth was also a manufacturer of Blue Buffalo, but this is likely no longer the case since Ainsworth was sold to JM Smuckers in 2018. Blue Buffalo utilizes a large number of co-packing companies in order to keep up with their rapid growth. This can make supply chains extremely complex and quality inconsistent.
Blue Buffalo Cat Food Recalls
Blue Buffalo has had numerous recalls for various reasons over the years. However, since their acquisition by General Mills in April 2018 they have not had any recalls that we could find.
| Date | Brand | Reason | Who Discovered | Injury or Illness? |
| --- | --- | --- | --- | --- |
| October 2010 | Several Dry Dog Foods | Excess Vitamin D | Pet Owners | 36 Confirmed Cases |
| Nov. 2015 | Kitty Yums Cat Treats | Propylene Glycol | Pet Owner/FDA | 1 Confirmed Case |
| Nov. 2015 | Wilderness Wild Chews | Salmonella | Blue Buffalo | None Reported |
| May. 2016 | Life Protection Formula for Dogs | Mold | Blue Buffalo | None Reported |
| Feb. 2017 | Homestyle Healthy Weight Canned Dog Food | Aluminum Metal | Manufacturer (Simmons) | None Reported |
| Feb. 2017 | Wet Dog Food Cups | Poorly Sealed Foil | Blue Buffalo | None Reported |
| Mar. 2017 | Wilderness Red Meat Wet Dog Food (Simmons Manufactured) | Beef Thyroid Hormone | Consumer/FDA | One Case Reported |
| Feb. 2018 | Blue Wilderness Canned Dog Food | Beef Thyroid Hormone | Consumer/FDA | One Case Reported |
Quality
Blue Buffalo's canned foods made at American Nutrition in 2007 were implicated in the melamine pet food recalls due to cross contamination of adulterated rice protein concentrate in their foods. While many, many pet food companies had melamine recalls in 2007, it is even more concerning that Blue was not aware that American Nutrition had been adding rice protein concentrate into their food. It appears that they no longer manufacture with this company.
On a positive note, Blue Buffalo has not had any recalls under General Mills ownership. It is likely too soon to tell how the new ownership will affect the quality and frequency of recalls of Blue Buffalo, but the past two years appear positive.
Before ownership by General Mills, Blue Buffalo had a high number of recalls for a brand of their size. This is likely linked to rapid growth and outsourcing of manufacturing with little oversight.
Clean Label Project
The Clean Label Project is an independent watchdog group which tests many pet foods for heavy metals, BPA and other contaminants.
They tested two types of canned cat food, a salmon flavor and an ocean fish flavor and they each received only one out of five stars. This is common for fish cat foods, due to the frequent heavy metal contamination in seafood. Unfortunately, we do not know how a chicken wet cat food would have rated, for example.
They also tested a chicken dry cat food and a duck dry cat food which received three stars and one star, respectively. This was determined to be due to a combination of testing positive for heavy metals and other types of contaminants.
Transparency
Blue Buffalo has complex and ever changing manufacturing and supply chains, which makes it difficult for them to be readily transparent. Their customer support was fast and friendly and was able to answer specific questions about the copper content of their formulas. However, they would not answer who co-packs their food. Their customer support relies heavily on pre-formatted responses which may or may not actually answer your question.
What Foods Does Blue Buffalo Make?
Blue Buffalo makes over one-hundred varieties of cat foods including veterinary diets, limited ingredient diet, special needs diets and more. Blue Wilderness is their best selling variety, which markets itself as a diet closer to what cats have evolved to eat.
Blue Buffalo's Wet Food Offerings
Flavor and
Texture Variety
B+
Blue only offers canned cat foods (no pouches or cups). They come in a variety of textures including flaked, pate, and morsels. They also have a wide variety of proteins available including chicken, duck, beef, trout, and turkey.
Top selling Blue Buffalo wet food list
Blue Wilderness Chicken Recipe
Blue Wilderness Mature Chicken Recipe
Blue Wilderness Rocky Mountain Recipe Flaked Red Meat Feast Adult
Blue Wilderness Wild Delights Chicken & Turkey in Tasty Gravy
Blue Wilderness Wild Delights Flaked Chicken & Trout in Tasty Gravy for Kittens
Healthy Gourmet Pate Chicken Entree Indoor Adult
Healthy Gourmet Flaked Tuna Entree in Gravy
Healthy Gourmet Meaty Morsels Chicken Entree
Blue Freedom Indoor Adult Chicken Recipe
Basics Limited Ingredient Indoor Duck & Potato Entree
True Solutions Blissful Belly Digestive Care
True Solutions Perfect Coat Skin & Coat Care
True Solutions Fit & Healthy Weight Control
Carnivora Woodland Blend Adult
Blue Buffalo Wet Food Nutrition Review
One of the top selling Blue Buffalo wet cat foods is Blue Wilderness Chicken. We have chosen this Blue Buffalo wet cat food to review to better understand the nutritional quality of Blue Buffalo cat foods.
Blue Buffalo Wilderness Chicken Ingredients
Chicken, Chicken Broth, Chicken Liver (lots of meat!)
It is good to see that the first three ingredients in this food are meat. This indicates that the food has a high amount of chicken in it.
Potatoes (cost saving filler?)
There is no real reason for potatoes to be included in a wet cat food. Unlike dry cat food which needs a carbohydrate source in order to hold its shape, wet cat food can be entirely carbohydrate free. Potatoes are a way to add bulk to this food for a low cost while remaining "grain free." However, it is also possible that potatoes have been added to make the food more palatable to cats in flavor and texture.
Typically natural flavor is the juices from cooking the meat. However, this ingredient could be a variety of naturally derived materials to flavor the food.
Guar Gum, Carrageenan, Cassia Gum (natural texture enhancers)
All three of these natural ingredients are used to maintain the perfect texture to the canned cat food. They also add some soluble fiber to the food. Guar gum comes from a bean, carrageenan from an algae and cassia gum from a seed.
Flaxseed (fiber and low-quality omega-3s)
Flaxseed provides the vegetable based omega-3 fatty acid known as ALA. Although there are nutritional benefits to ALA, cats cannot convert it into the much more useful EPA and DHA omega-3 fatty acids found in fish oil. Flaxseed also is a great source of soluble and insoluble fiber.
Vitamins and Minerals (high quality)
Many of the minerals added are in the chelated form, making them highly digestible to cats. This is the optimal form of minerals in cat food and indicates high quality.
Almost all canned cat foods need taurine added. This is because taurine is destroyed in the canning process. Taurine is a critical nutrient for the heart health of cats.
Nutrients
Protein, Fat, Carbohydrates
On a dry matter basis this food is 45% protein, 41% fat and 5% carbohydrates. This shows that the food has a high meat content. However, 41% fat is very high for cat food. Considering the low carbohydrate content of the food, potatoes likely act more as a palatability enhancer than a carbohydrate filler.
Overall Blue wet cat foods have a wide range of fat content from 10% to 41% on a dry matter basis, but most are on the higher end of this scale. This may cause stomach upset in some cats. Carbohydrates range from 5% to 25% on a dry matter basis, with most foods falling between 15% and 20%. Blue Carnivora canned cat foods are a notable exception to carbohydrates, with these having under 5% dry matter carbohydrate content.
This food has a dry matter phosphorus content of 2.5% Considering that 60% of senior cats have some level of kidney disease this is a critical nutrient to watch. 2.5% is a relatively high level of phosphorus in cat food and should be avoided by cats over the age of seven.
Among other varieties of Blue wet cat foods phosphorus is roughly in the 1.5% to 2.5% dry matter range.
Interestingly, in foods specifically formulated for seniors phosphorus does not appear to be significantly lower. The Wilderness Chicken Mature formulation has a 2.18% dry matter basis phosphorus content, which is very high for a senior food. Ideally, we would like to see senior cat foods contain closer to 1% phosphorus on a dry matter basis.
The omega-3s in this food are primarily in the ALA plant form. Since there are no fish oil ingredients and there is no legal requirement to have EPA and DHA fatty acids in adult cat food, this food is likely low in these essential nutrients. This lack of fish oil appears to be the case across most varieties of wet Blue Buffalo cat food.
Blue Buffalo Dry Food Offerings
Flavor and
Texture Variety
A
Blue Buffalo offers a huge variety of dry cat foods. They are targeted to certain ages, lifestyles, and health needs. They also come in a variety of proteins including chicken, duck, trout, beef, turkey, rabbit, and more.
Top selling Blue Buffalo dry food list
Blue WIlderness Chicken Recipe
Blue Wilderness Indoor Chicken Recipe
Blue Wilderness Indoor Hairball & Weight Control Chicken Recipe
Blue Wilderness Rocky Mountain Recipe with Red Meat
Blue Sensitive Stomach Chicken Recipe
Blue Indoor Health Salmon & Brown Rice Recipe
Basics Limited Ingredient Turkey & Potato Recipe Indoor Adult
Carnivora Woodland Blend Kitten
True Solutions Blissful Belly Digestive Care Formula
Blue Buffalo Dry Food Nutrition Review
Ingredients
The ingredients of Blue Buffalo foods seem to follow somewhat of a pattern. The first ingredient in all of their dry foods is meat and in the Blue Wilderness and Blue Carnivora brands this is a straightforward indicator that there is a high meat content in the food.
However, for main-brand Blue foods such as Blue Sensitive Stomach or Blue Indoor Healthy Chicken & Brown Rice, this is somewhat deceptive. These foods use many carbohydrate sources such as brown rice, oatmeal, barley and peas in order to split up the starches in the ingredient list and have meat appear first. It is likely that if a single carbohydrate source was used in the food, it would be the first ingredient on the list.
Another common tactic Blue Buffalo uses in their formulations is the inclusion of pea protein. This ingredient can help up the overall protein content of the food while saving costs in reducing the overall meat content of the food. The amino acid composition of plant proteins means that they are less readily utilized by cats. Pea protein will mostly be burned for energy rather than used to build muscle and repair the body.
In most of their foods, Blue adds several fruits and vegetables such as blueberries, spinach and sweet potato. Although these foods do have health benefits such as antioxidants, soluble fiber and vitamins, they appear to be only included in very small amounts. It is unlikely that these ingredients are contributing significantly to the nutrition of the food and more likely that a numerous types of fruits and vegetables are added to make the ingredient list more appealing to humans.
DL-Methionine is included in the list of ingredients of most Blue dry foods. This ingredient helps regulate urine pH and indicates that Blue's foods have been well tested in cats and formulated for urinary tract health.
Blue also adds probiotics to their dry foods, which is a nice addition to see.
Nutrients
Calories, Protein Carbohydrates and Fat
Blue has roughly three categories of dry food as far as nutrients and meat content are concerned: Mainline Blue Buffalo foods, Blue Wilderness and Blue Carnivora. Blue Buffalo sits at roughly 32% protein and 15% fat. Blue Buffalo foods have roughly a 35% carbohydrate content on a dry matter basis, which is relatively average amongst dry cat foods.
Blue Wilderness has a slightly higher protein and fat content of 40% and 18%, respectively. The dry matter carbohydrate content is in the 29% range. This indicates a higher meat content in Blue Wilderness, but much of the increased protein is due to the inclusion of pea protein.
Blue Carnivora truly has a higher meat content with 48% protein and 20% fat. The dry matter carbohydrate content is 16% in this food, which is extremely low for a dry cat food. Blue Carnivora truly does have some of the highest meat content of dry food on the market.
Almost all of their dry foods are relatively high in calories at over 400 calories per a cup. Even Blue Buffalo Weight Control has 346 calories per a cup, which is still fairly high for a weightloss food.
Blue seems to do a good job of controlling phosphorus levels in their dry cat foods. The phosphorus content ranges from 1.0% to 1.7% on a dry matter basis. This is a relatively well controlled phosphorus level for dry cat food and should help keep healthy cats' kidneys healthy. However, given the wide range of phosphorus values owners of cats over the age of seven should check that their specific variety of Blue is on the lower end of this range.
Unlike the canned cat foods, Blue Buffalo does a good job of including EPA and DHA omega-3 fatty acids by adding fish meal or fish oil to their foods. They also list the omega-3 and omega-6 content in their guaranteed analysis. The omega-3 to omega-6 ratio ranges from 1:3 to 1:6. This is an excellent ratio and does a lot to help promote healthy cats.